Focus has extensive experience in all facets of publishing, from full book packaging and project managing to researching, original concept and content developing, writing, editing, fact-checking, review managing, copyediting, photo researching and licensing, text permissioning, designing, composition, indexing, proofreading, printing, e-book creation, XML converting, and application developing of nonfiction trade and educational texts and resources.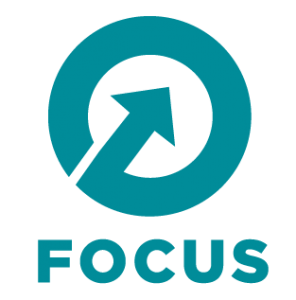 Project Management
The experienced Focus project management team monitors the progress of our editorial, production, and other team members. They also function as liaison between your in-house staff and our teams. Focus project managers oversee all aspects of the project. We keep on top of things to keep everything on track. Our project management process includes the following:
Sourcing, Assigning, and Managing Staff
Scheduling
Budgeting
Monitoring
Quality Control

Development
Focus will work with you to develop concepts through to finished product. Market analysis allows you to get a leg up on the competition and develop a unique product for the right market. We will work with your in-house sales and marketing team (who are closest to your customers) to identify opportunities in market gaps by analyzing the strengths and weakness of the competition's products. Our development process includes the following:
Planning from the Ground Up
Original Concept Development
Original Content Development
Research

Editorial
It is essential to hire the best people for each job to ensure the highest quality work. Focus sources the perfect match for each project. We do not try and shoehorn in someone who just happens to be on staff.
We develop careful author guidelines and editorial templates to ensure that the project proceeds with a minimum of disruption and confusion, thereby saving both time and money. Of course, we ensure the best quality control by overseeing and monitoring all progress through each step of the process. Our editorial process includes the following:
Writing
Editing
Leveling
Fact-Checking
Reviewing
Copyediting
Proofreading
Indexing

Design and Production
We have many excellent, talented designers and layout artists, not to mention illustrators, photographers, and art directors. The trick is to match the right person to the right job. That ensures the right look and feel, whether it be a preK-leveled reader or a college textbook. Our design and production process includes the following:
Prototype Design
Cover and Interior Design
Design Templates
Photo Research and Licensing
Illustrations and Tech Art
Art Direction
Composition
Pre-flight and File Creation

Other Services
Focus staff can help clients develop assessment tools appropriate to measure knowledge, skills, and so on. These include diagnostic, formative, and summative assessments as needed. In addition, Focus is familiar with various curriculum standards, from state courses of study to international outcomes. All these standards employ a research-based approach to help develop higher-order thinking skills in students. Focus curriculum experts can guide clients in the best approaches to these often confusing documents.
Focus can ensure that your ebook and XML conversions and app development are produced seamlessly alongside the print components or on their own.
In addition, Focus can arrange translation services for clients in Spanish, French, Mandarin, and other languages.
Most publishers have contracts and arrangements with preferred printers who offer volume discounts. Focus can work with them to ensure a seamless execution and delivery of your final products. Focus can also help clients source the best prices and highest quality printers for particular projects as needed. Our other services include the following:
Assessment
Curriculum Standards
Digital
Translation
Print Coordination